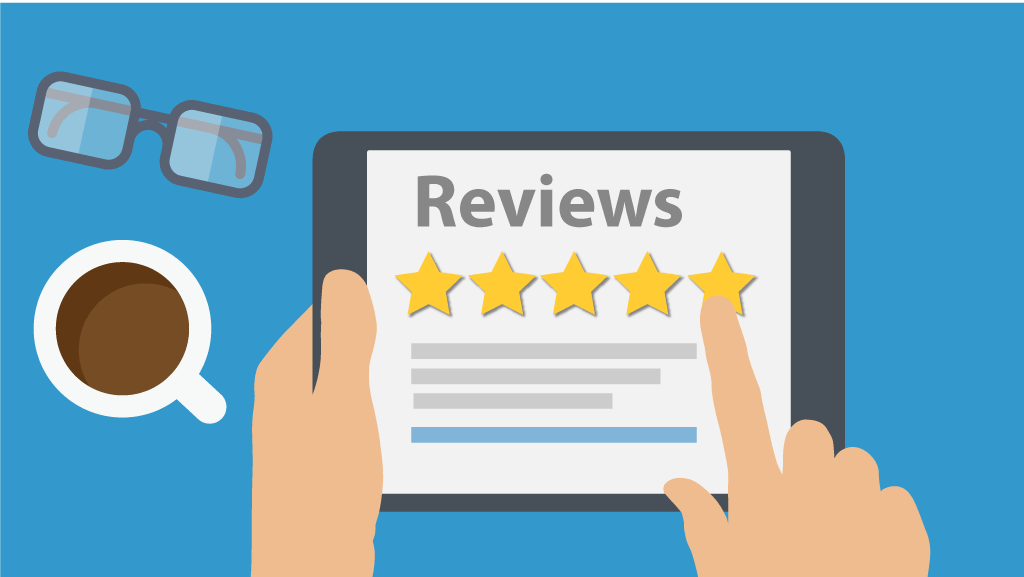 Customer feedback is important for every pest control company because it allows pest management professionals (PMPs) to make adjustments that will help ensure customer satisfaction. Fortunately, technology makes it easier than ever for customers to rate their experiences.
Brad Jenson, executive vice president of business development for Podium Corp., outlined at an industry software user conference earlier this year six ways to bolster the number of online reviews your company receives, and thus your overall online rating. The Lehi, Utah-based software platform provider focuses on online messaging, reviews, and webchat for small businesses.
1. Optimize for mobile devices. Thanks to a combination of social media, search engine optimization (SEO) and online review sites, consumers know more, want more, share more, do more and are more mobile, Jenson said.
"Every day, that is increasing," he added about the last point. "Instead of bringing a laptop, people are starting to just bring their smartphone to meetings, for example."
2. Conduct a web search of your business. Use your phone to look up your firm's Google MyBusiness listing to see what comes up.
"This [listing] gives your ratings, your location, your information," he said. If you haven't claimed it, or if it includes obsolete information, remedy that immediately.
3. Enable text messaging. If your phone system can accept and receive text messages, make that known on your profile, he advised, noting that on average, a service representative can respond to three text messages in the time it takes to complete one phone call.
"It's actually better to have potential leads message you, because now you have their information in your pocket," Jenson said. "Nobody can not check texts. It reaches that person because they're conditioned to check their phone."
This is especially important after the visit, when you solicit an online review. Jenson cited studies that found less than 20 percent of emails are read in a personal email account. By comparison, he said, texts have an open rate of 99 percent — 90 percent of which happen within three minutes of receipt.
4. Ask for feedback. For those worried about breaking spam regulations, soliciting feedback from an existing customer does not fall under those parameters and is acceptable in the eyes of the law, Jenson said.
"Set an expectation for the review," he said. "Train your technicians to let customers know when and how to expect to receive an invite — ideally, as a text before the tech leaves the premises — and why it's important: 'If you could leave us an honest account of our service today, it really helps us be the best in the business.'"
But asking for the review is only part of the equation. Customers may be willing only until they find out they have to sign in or jump through hoops to leave feedback, Jenson said. That's why you need to make it a frictionless process: "The easier it is to leave feedback, the more feedback you'll receive," he said.
5. Enable website messaging. This kind of instant feedback extends down to the home page of your website, where it's easy to install a widget that says "Hi there! Have a question? Text us here."
"You've got them texting you, it's easier to convert that interest to customers," Jenson said.
Another benefit to using text-based communication with customers is sending reminders that prompt them to take action.
During his presentation, Jenson called out a Podium user who shared why text-based communication works for her company. She told attendees why it has been good for business.
"It's helped our collections rate, because a quick reminder text sent just once often results in them getting in immediate contact with us to say 'I'm so sorry, I didn't know we had an outstanding bill,'" she said.
A variety of online review management tools are on the market, and Jenson encouraged attendees to explore what works for them.
6. Learn from a negative review. Getting one bad review on occasion is something you can address and learn from, Jenson reminded attendees. It isn't the end of the world. He told them to consider the longtime management tenet: "That which is measured improves. That which is measured and reported improves exponentially."
After all, he said, Sir Richard Branson, the multi-billionaire founder of the Virgin Group, agrees with the sentiment: "You can never have enough feedback, and you can never stop learning." PMP
Courtesy: Heather Gooch can be reached at hgooch@northcoastmedia.net or 330-321-9754. This article originally appeared in the June 2019 issue of Pest Management Professional magazine and is reprinted with permission. To read more articles like this, visit mypmp.net, and subscribe to Pest Management Professional magazine.
---
View other articles in this category: