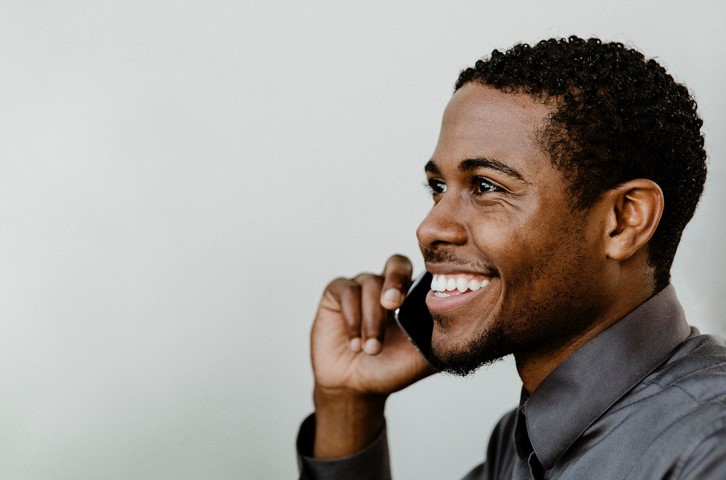 "Reach out and touch someone"
Remember that advertising jingle from AT&T?
It premiered in 1979 and helped encourage a lot of people in the world to pick up the phone more often. And it worked.
That was also about the same time my mother went to work for our local telephone company in my hometown of Rensselaer, Indiana where she was one of two or three ladies who worked in customer service and ran the front office until probably the mid-80's.
One of the perks of her job was getting to "field-test" the latest and greatest that Bell Systems had to offer in the world of residential and novelty telephones, and the Koehler residence wound up having just about all of them over the years:
The various wall phones, the handful of elegant "Dynasty" type phones, the many futuristic plastic phones, and of course the retro-candlesticks with the modern push-button operation. We even had one shaped like a small football. Complete with stitching. It found its way to my brother's bedroom.
My favorite was the huge and heavy wood-bodied "antique" wall phone made to look like something from 1903 that Thomas Edison would have used in the day. You've seen them: Tall and rectangular with gold plated bells on top, a long-necked adjustable transmitter, with the receiver hanging on a hook to the left, and a fake "Model-T" crank to the right. The twist was, you opened the wooden door in the middle to expose the contemporary dial…and it actually worked! Yeah, you had to just stand there while talking into it, but it was the coolest phone in the house. It hung proudly in our dining room for years and was the first thing you noticed upon entering our home.
It seemed that for a while, we were a pretty popular stop-in attraction for the neighborhood kids when word got out that the Koehler family just got a brand new, weird telephone. By today's standards, I'm sure that some of them would even be "selfie-worthy." Especially "MY" antique wall phone.
Eventually, every room in our house had a telephone (except for our only bathroom..Dad didn't go for THAT idea!).
Needless to say, I guess I've always been pretty comfortable talking on the phone, and with the inventions of email, texting, and social media over the past few years, I've found it somewhat sad watching our culture gravitate away from a good old phone call.
Some people have always said that a phone call "is the next best thing to being there." (I think that may have even been a part of another advertisement), and I would have to agree. Honestly "LOL" just never really did it for me. It never took the place of a real laugh over the phone or in person.
I am proud to say I have always been one of those guys who calls his mom at least once per week. For as long as I can remember. I love her laugh. It's one of the best! And yes, I've told her so.
This past week, during our national emergency, with everyone learning how to best "cocoon", I decided to keep a running tab in a makeshift daily log of people I feel I need to call and actually talk with. As they cross my mind, I jot them down, and reach out. Usually from the front porch swing….these days my personal window to the world. And I am having a blast doing it! Outside of work, I really can't remember when I have been on the phone this often. Mainly to people I just haven't talked with much over the years; High school pals, a college buddy or two, old roommates, people I once worked with, and relatives I should have paid more attention to.
The reminiscing and laughter these past few days have been well worth every second spent in making those calls and I have gotten quite a bit of "I am so happy you called!" That alone to me, has been priceless.
Just yesterday evening, an old pal whom I hadn't seen or heard from in nearly twenty years was an "out of the blue" call for me and he was found to be going through some very rough times in his life. He couldn't believe my timing, and he got pretty emotional toward the end of our conversation, thanking me profusely for thinking of him, and vowing to stay in touch. But that is another story in itself. You really just never know.
So, I would encourage everyone reading this (which is my whole intent) to once again pick up the phone and actually TALK. There are people right now who need to hear your voice. Trust me. You won't regret it and you may just make someone's day.
So go ahead…Reach Out and Touch Someone. It's okay. AT&T called. They gave us permission to "steal" the slogan!
Oh, and by the way…you know that favorite old wooden wall phone of mine? Today it hangs on the wall of my garage. No longer plugged-in, and it has certainly seen better days, but it serves as a reminder to me of good times and reaching out to old friends. And even a few new ones. And the laughter.
So go ahead…Pick up the phone.
Courtesy: Brad Koehler is a Sales Representitive for Veseris. His article was previously featured in his hometown newspaper.
---
View other articles in this category: